---
Overview
Prepare for your next great outdoor adventure in France with this highly detailed topographic mapping product. With fully routable maps and Garmin ActiveRouting1, it contains versatile route planning for walking and cycling.


Provides accurate topographic maps for the region of coverage

Includes enhanced recreation trail network, featuring detailed recreational trails, locally recognised, such as GR, GRP and PR

Includes searchable geographic names and business points of interest, as well as searchable street addresses

Features a detailed Digital Elevation Model (DEM) with height contour up to 10 metre intervals


Provides numerous refuges and other lodging facilities from Gites d'Etape and Refuges
Les itinéraires de Grande Randonnée GR®, la marque associée GR®, et les itinéraires PR Promenade et Randonnée labellisés appartiennent à la Fédération française de la randonnée pédestre. Ils sont entretenus par les bénévoles de la fédération sur tout le territoire français. Pour en savoir plus www.monGR.fr
1Full ActiveRouting capability only with selected devices; depends on Garmin GPS device and software version.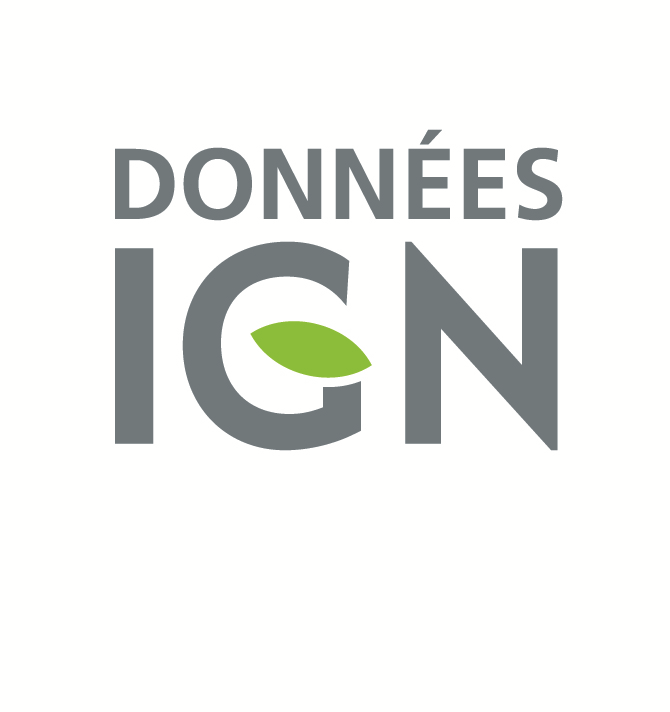 Please note Special order Item - Delivery Time 2 - 3 weeks
Because these maps are  special order at time of purchase (made to order) they cannot be returned for refund and the transaction cannot be cancelled after we have ordered them from the manufacturer (in accordance with the Consumer Contracts Regulations). Therefore, please ensure that you are definitely ordering the correct map, and that you have checked that is compatible with your device, and that it will be delivered to you before you depart for your destination. If this means you need to contact us prior to ordering please do so.

Requirements
microSD™/SD™ Card Requirements

Make sure your device is compatible with this product before purchasing. View limitations with some marine mapping products.

To view and use the maps on this card, you must have a device with a microSD/SD card slot. Maps on a microSD/SD card require a unit to be viewed on a computer with BaseCamp™. BaseCamp™ or HomePort™, depending on the type of map.

Reduced price map updates are not available for these cards. If you want to update the maps, you must purchase a new card that includes the latest map data.

The microSD/SD card package includes a microSD card and a SD card adapter.
Coverage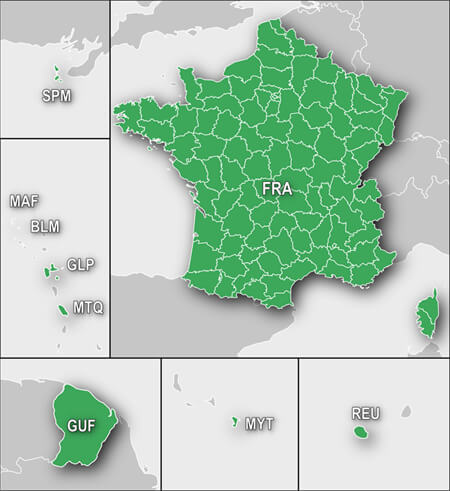 Features topographic coverage for all of France, including Corsica, and the Oversea Territories (DOM-TOM).
In the box
Micro SD card in SD Card Adaptor for safe storage
Compatible Devices
What units will this work in?
Alpha® 200
Alpha® 200i
Alpha® 200i/K 5 Dog Tracking Bundle
Atemos 100
Atemos 100/K 5 Bundle
Atemos 50 and K 5
Dakota® 20
Edge® 1030
Edge® 800
Edge® 810
Edge® 820
Edge® Explore 820
Edge® Touring
Edge® Touring Plus
eTrex® 20
eTrex® 20x
eTrex® 22x
eTrex® 30
eTrex® 32x
eTrex® Touch 25
eTrex® Touch 35
Garmin DriveSmart™ 66
Garmin DriveSmart™ 76
GPSMAP® 276Cx
GPSMAP® 62s
GPSMAP® 62sc
GPSMAP® 62st
GPSMAP® 62stc
GPSMAP® 64
GPSMAP® 64s
GPSMAP® 64st
GPSMAP 64sx
GPSMAP 64x
GPSMAP® 65
GPSMAP® 65s
GPSMAP® 66i
GPSMAP® 66s
GPSMAP® 66sr
GPSMAP® 66st
GPSMAP® 67
GPSMAP® 67i
GPSMAP® 78
GPSMAP® 78s
GPSMAP® 86i
GPSMAP® 86s
Montana® 600
Montana® 610
Montana® 650
Montana® 650t
Montana® 680
Montana® 680t
Montana® 700
Montana® 700i
Montana® 750i
Monterra®
Oregon® 200
Oregon® 300
Oregon® 400t
Oregon® 450
Oregon® 450t
Oregon® 550
Oregon® 550t
Oregon® 600
Oregon® 600t
Oregon® 650
Oregon® 650t
Oregon® 700
Oregon® 750
Oregon® 750
Oregon® 750t

If you have any questions please just get in touch.